In _0.5.16-R404_Win64:
When load attached file(saved with _0.4.15-SR1_Win64) the CurrentSource loads with 1A (in file is Current="8")
If edit CS = 8A, save file as and reload is 8A
Some additional anomoly with same simu file:
1. The Volt meter-256(Power meter) is not working
2. Only ch1 is changing value in Oscope.
This all works ok in _0.4.15-SR1_Win64
PV_Panel_Zener_x2_Test_Save_15.simu Original saved from 0.4.15-SR1
PV_Panel_Zener_x2_Test_Save_16.simu saved from 0.5.16-R404
(I am not sure it should load older version .simu)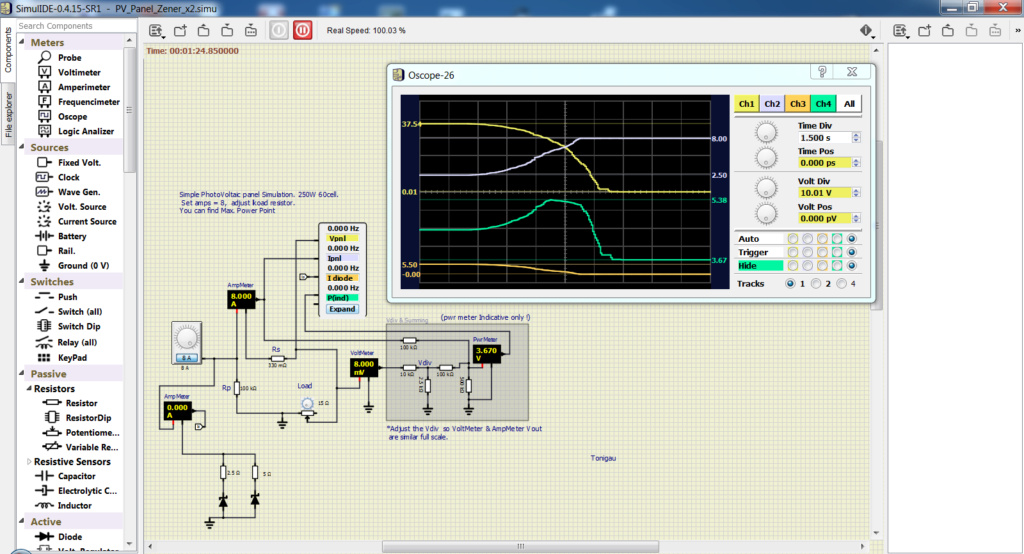 Attachments

Files-1.zip

You don't have permission to download attachments.
(9 Kb) Downloaded 1 times