This opening post is intended to get you started quickly. 
I downloaded Microchip Studio a while ago and probably I got it from here:
https://www.microchip.com/en-us/development-tools-tools-and-software/microchip-studio-for-avr-and-sam-devices#Downloads
Once opened click File-New-Project
Next you have to choose something from these options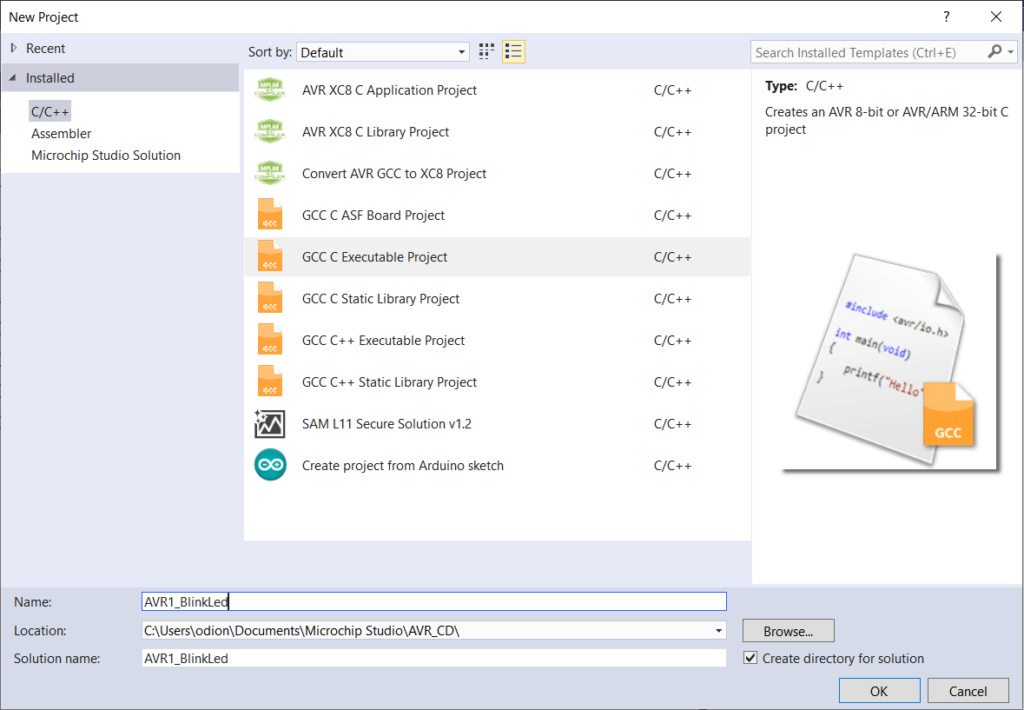 I chose GCC C Executable Project and gave it a name and a Location to save it into. Click OK.
Next pick a device, in this example it will be Atmega32
Paste your code in main.c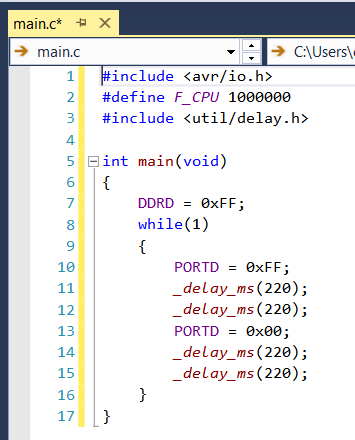 Next in the topbar click on Build-Build Solution. This will automatically generate a .hex file in the same Location in the debug subfolder, if the build was succesfull. From this point MCStudio is not needed anymore and we can continue in Simulide.
This line sets the uC frequency
#define F_CPU 1000000
In SimulIDE double click on the Atmega32 or right click and go to Properties to set the Mhz at 1.
Right click again and Load Firmware with the hex.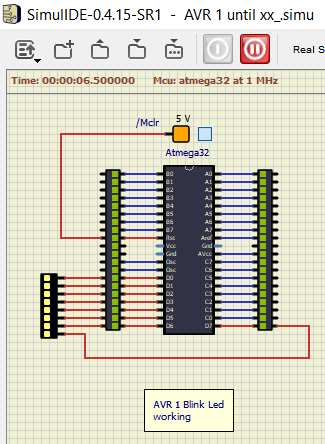 Code is from Circuit Digest - AVR Projects 
https://circuitdigest.com/avr-microcontroller-projects?page=4
with title Led Blinking