I have made a new repository at GitHub about the 741. 
The Readme file says at this moment:
This project tries to give some more details about simulating opamp 741 with SimulIDE. 
It uses this book:
https://diagramas.diagramasde.com/otros/41%20Projects%20using%20IC%20741%20OP-AMP.pdf
A text file is added with more details about each simulation and will be updated now and then.
The simulations are made with SimulIDE 0.4.15-SR1 and can be downloaded here:
https://www.simulide.com/p/downloads.html
Once downloaded there are more examples about Opamp circuits at
SimulIDE_0.4.15-SR1_Win64\share\simulide\examples\OP_Amp
The Github repository starts at example no. 21 from the book.
***************************************
I hope it will be a nice addition to the Opamp-examples that are already available in SimulIDE and some will overlap. 
Pdf examples 16-19 and perhaps more to come are discussed in this Help-topic: https://simulide.forumotion.com/t176-opamp-and-trafo-circuit
Of course not every project will be placed here, that's why I created the Github. There are 20 more to come and I haven't looked ahead what they contain.
These are Simulide examples with the path where to find to them
And this is pdf-example no. 21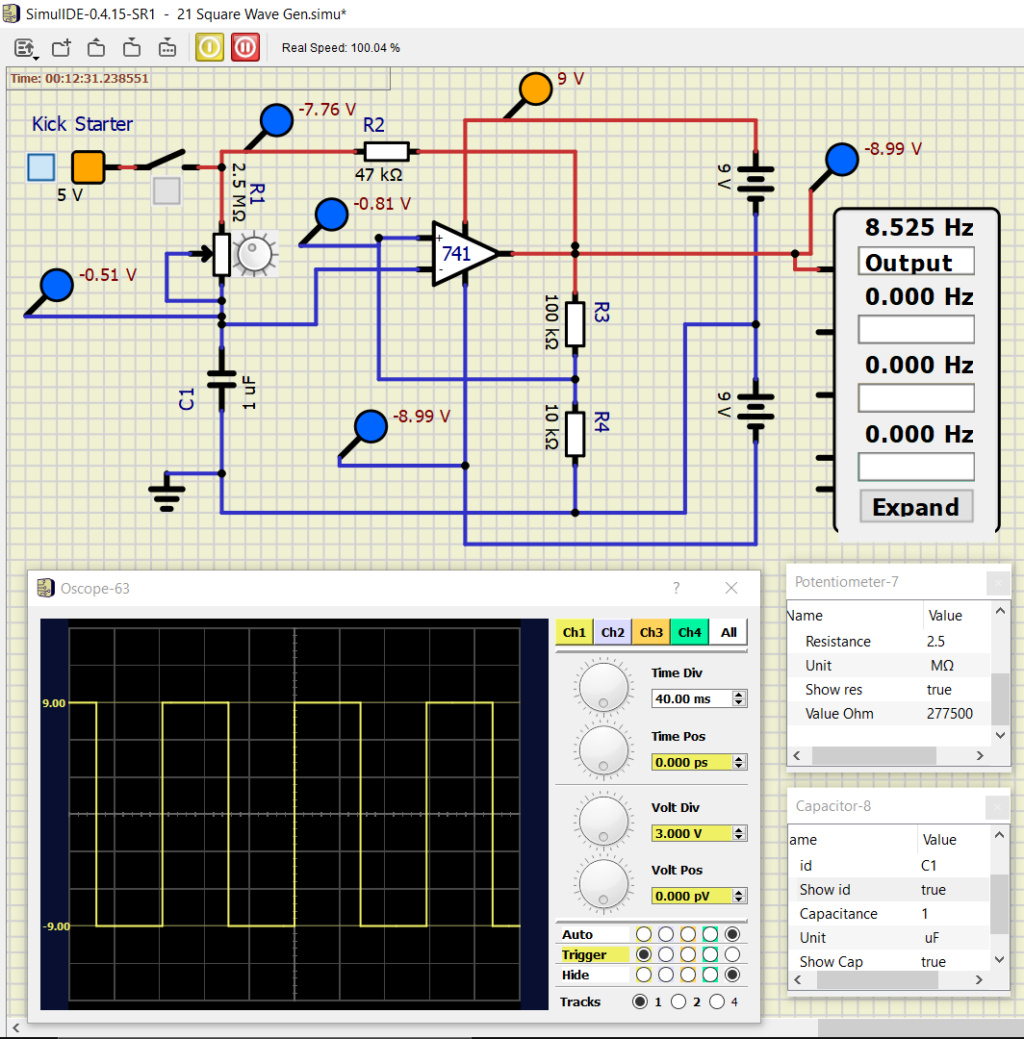 The simu-file can be found here:
https://github.com/Alectus/Opamp-741-Simulations