Hi,
studying opamps I came across an apparently SimulIDE strange behaviour. I was working with an inverter configuration and noticed that if I incremented the feedback resistor (Rf) the gain woulldn't increase as expected (A = - Rf / Ri = -400).
With small Rf values, the gain was ok, but the higher the Rf the less exact the gain. In the image I'm sending, the gain should be around -400V, but it isn't.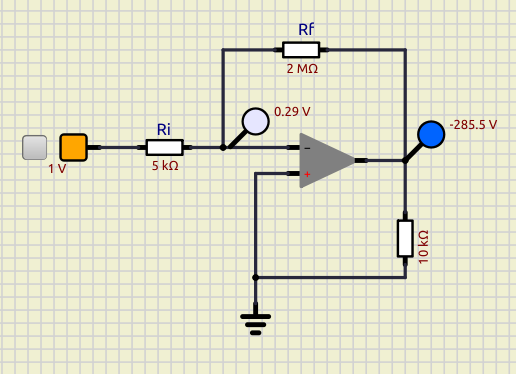 Then I discovered in properties a box labelled
Gain
with 1000 by default. I had to increase it to 1000000 to get the right value. Does anybody know why?


Last edited by blitobyte on Wed Apr 12, 2023 7:35 pm; edited 1 time in total (Reason for editing : Include a zip with sources so that other chatters can reproduce the problem.)