I made a simple circuit looking at the Vf of a diode, After I disconnect bottom wire from diode & add low ohm resistor to gnd for test, I delete resistor & reconnect bottom wire on diode & now I have no current.
I have tried replace diode, restart app, etc... but it is stuck with.
If I short to gnd I get 0V & full current as expect.
I have not tried yet... Make new circuit from scratch, try this circuit in another version (eq win32)
I am using SimulIDE_0.4.15-SR1_Win64 on win7p
Someone please to test my .simu file in case its just me.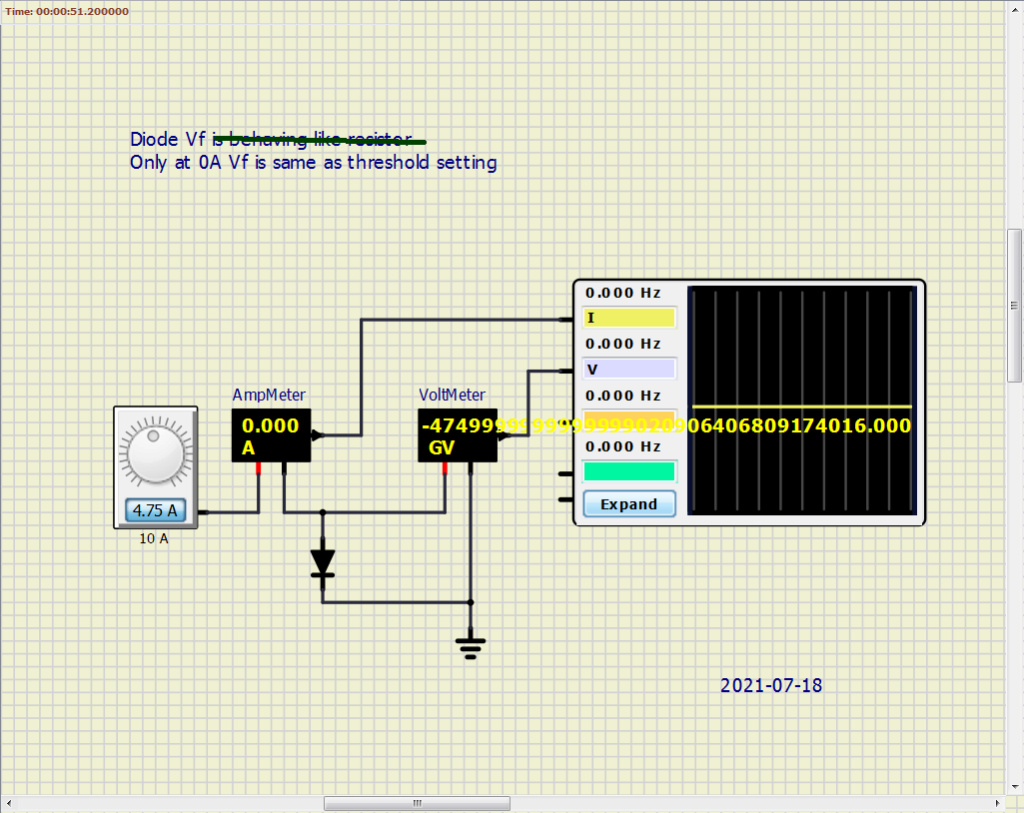 ...
Attachments

upload Diode VF.zip

.simu file inside
You don't have permission to download attachments.
(2 Kb) Downloaded 3 times


Last edited by Tonigau on Sun Jul 18, 2021 7:21 am; edited 3 times in total (Reason for editing : Upload zip (2k) , see if this works)