Just compiled and used Rev. 442, so as to be sure
problem persists (previously was on 332).
The Decoder (4 to 10/16) seems to have the 0 output somewhat
'stuck' and not turning off: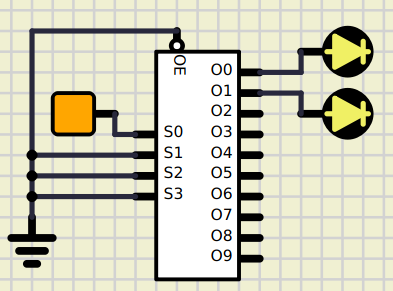 BTW:
1. The file 'board.png' is missing from src/icons/components
and breaks compilation
2. 'download tarball' does not work in bazaar.launchpad.net/~arcachofo/simulide
Thank you once more for your fine work and fast responses,
Theodore K.