One of the simulator's beauties is that unrealistic models could also be defined.
I needed to test a low-cost automatic charger which I designed lately (hardware/firmware). It uses the DC-AC inverter transformer after adding 3 terminals at its HV side (mains voltage) and connecting them to 3 relays (all open or one only close).
For this test (using SimulIDE), I liked that the mains voltage varies slowly between 150 Vrms and 240 Vrms (upwards and downwards).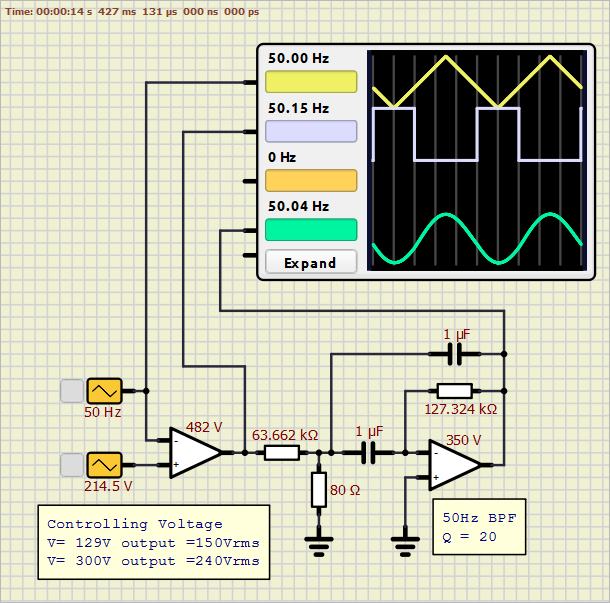 Attachments

vca_05.zip

You don't have permission to download attachments.
(2 Kb) Downloaded 7 times