Currently simulide uses a generic QProperty editor to view/edit component properties.
While it solves the task, it has quite a few downsides and i have been thinking in a more adecuate replacement for some time.
I have a very basic implementation and some dialogs in the making.
The idea by now is having a tabbed widget with properties grouped by categories: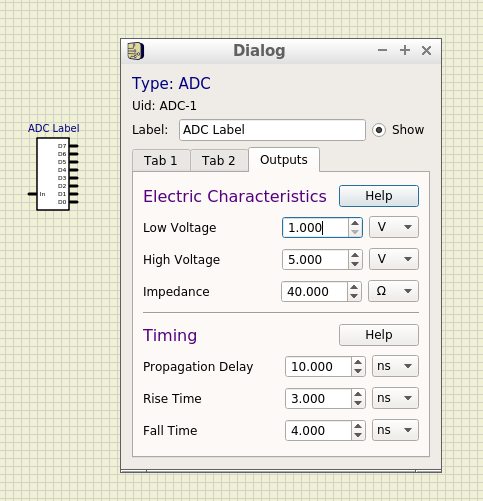 There are help buttons that will show the help text in one side, similar to dialog for simulation settings:
If you have any ideas / suggestions, this is a good moment to share it.