Fizik_S
Errors in the placement of files and directories. You need to restore the directory structure as in previous versions and the program will work.
You need to do the following: 1. Create the "data" directory. Move all files and directories to it except the file "simulide.exe" and the "examples" directory. After that, the program works correctly.
In the program
"SimulIDE-R1185_Win32"
the directory and file structure is correct and it works without the specified errors.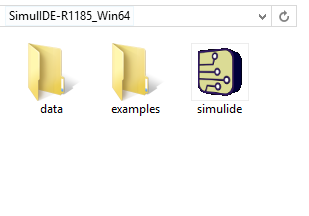 arcachofo likes this post
Permissions in this forum:
You cannot reply to topics in this forum