Thank you for your very fast bug fixes!
Working on Rev. 331.
The Latch Logic Component behaves in a strange fashion.
Connecting D0 to a 1 Hz clock and in IE mode, everything passes through no mater the value of IE: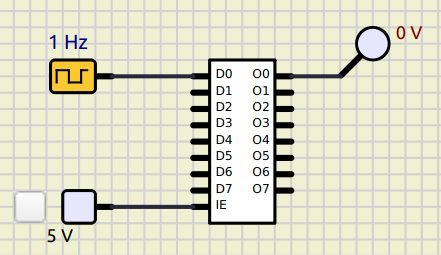 Turning it to from IE to Clock, does not latch on any clock edge.
Moreover, Q0 initial simulation value is 1. I am not sure if this is by design (I think same holds for D Flip-Flop) or needs fixing.
Thank you once more,
Theodore K.