Hello from a newcomer,
Many thanks for a fine piece of software.
Congratulations for your excellent work.
I am working on version 0.4.15-SR1 in both Linux and Windows and I face the following issue:
When a bus outside a sub-circuit connects to a bus inside it, signals do not seem to travel.
If I connect direct lines instead of a bus to the sub-circuit, the signals travel but they seem to stop in the first innner bus.
I created the following test sub-circuit: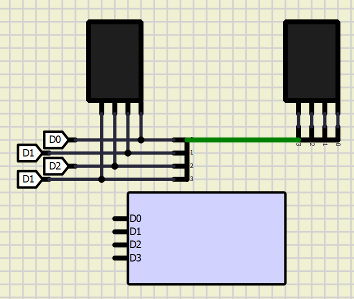 making it a board to show the 7 Seg BCD:
and when I test it, I get the following: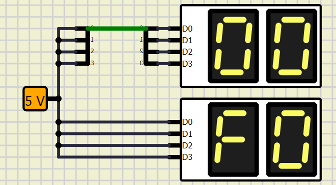 Thank you in advance,
Theodore K.


Last edited by arcachofo on Fri Dec 24, 2021 2:55 am; edited 1 time in total (Reason for editing : Marked as solved (green color))