Can you tell which mode it is in?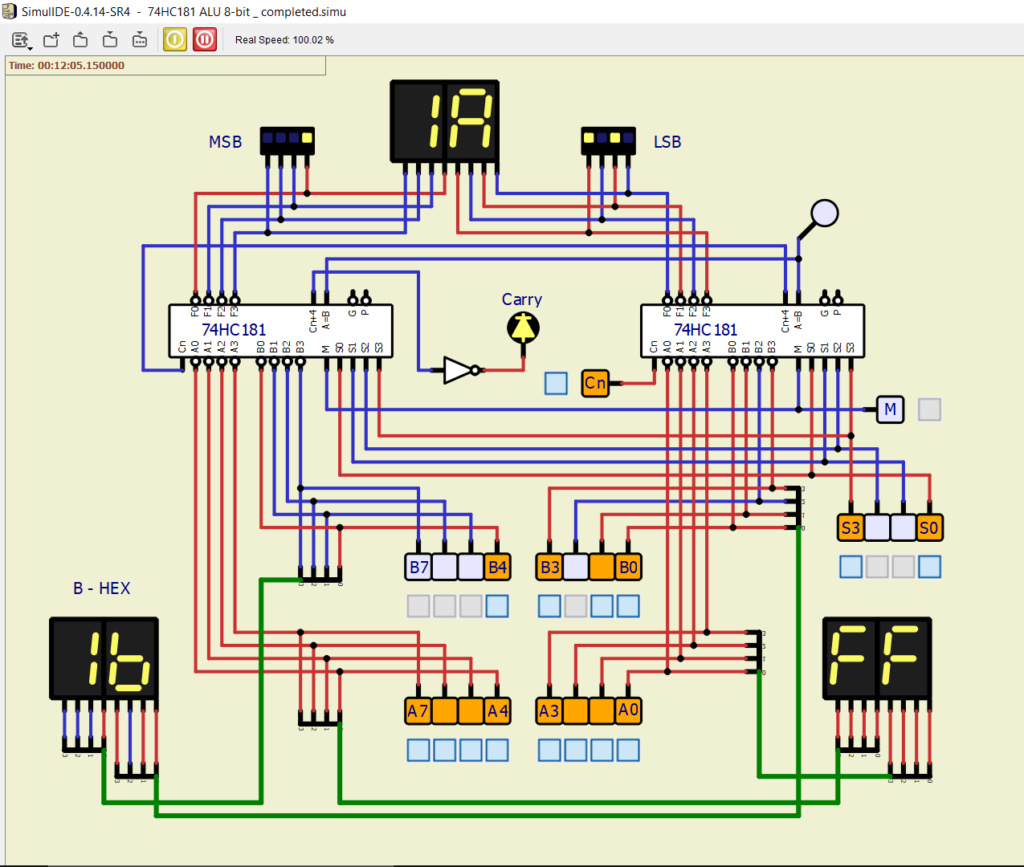 With thanks to David Courtney who made three video's about this chip. And of course many thanks to the Simulide Team for including it to the components. 
Here are the video's, more information below it.
This subject fits well in my interest for simulating 8-bit breadboard computers.
https://www.youtube.com/watch?v=Fq0MIJjlGsw
https://www.youtube.com/watch?v=jmROTNtoUGI
https://www.youtube.com/watch?v=HwEVG_VzxMY
Datasheets:
https://mil.ufl.edu/3701/docs/74HC181_philips.pdf
https://www.ti.com/lit/ds/sdls136/sdls136.pdf
The simu-file can be found here:
https://github.com/Alectus/Dump-sharing/blob/main/74HC181%20ALU%208-bit%20_%20completed.simu